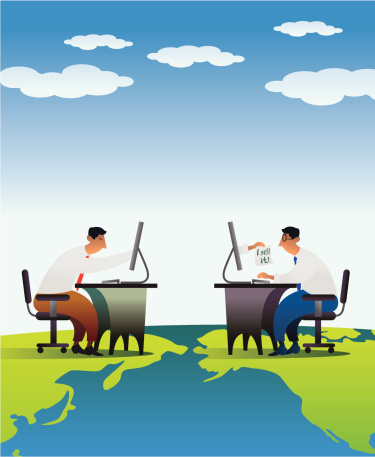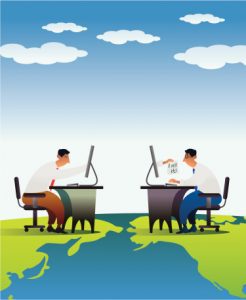 Most attorneys include a blog on their website as a great way to entice current and prospective clients to visit your website and to read what you have to say. In order to make your firm's blog as successful as possible, it is important to understand a few key best practices so you can ensure you get the best possible results.
Content Quality
When writing or reviewing your blog posts, think about your audience: are you writing for prospects or are you writing for referrals? Your answer will dictate whether your blog posts should be more informative and written in an easily comprehensible language or legally written to appeal to other lawyers and law journals. Also, keep in mind that the more useful your content's information is, the more likely your blog will convince readers to call your firm. No matter what the topic is that you're writing about, the primary objective should always be to write a useful, informative and timely post. For example, if you are a traffic law attorney and there is a new speed limit going into effect in your neighborhood, it would be better to post this information sooner rather than later, making your firm the most informative.
Keywords and Tags
Including keywords is a way to help optimize a website for search engine users. These keywords are usually embedded in your content and throughout the post to help users find your blog. However, it is even more crucial that your focus keywords are included in the title of the blog. Focus keywords are the main topics or ideas of your post. For example, if your blog is about the trends in matrimonial law, your title may include words such as "divorce," "prenuptial," "marriage," etc.  The title should be a maximum of 70 characters due to search engine restrictions. You should also include your keywords in the meta description.
Meta descriptions provide concise explanations of the contents of a Web page, so you should stick to 155 characters or less. Meta tags are a great way for you to provide relevant and keyword-specific information about your site. They generally appear with the title when people share posts on social media and in search results.
Images
Images can make a site more visually appealing to viewers. Each individual blog post should contain its own image, as most people grasp concepts better with images. Your images should be relevant to your content and be as unique as possible to your posts and practice areas. When including an image, make sure you provide an alternative (alt) text and an image title. Alt text is needed when a user has chosen not to download images in their browser or if the image has an error loading on your website. An image title is what displays when you scroll over the image on the page.  You may also choose to add a caption to your images detailing the picture and helping to relate to the content of the blog.
Time & Consistency
When starting your blog, you need to consider how much time you are going to be able to feasibly spend on it. For example, your blogs should be written approximately the same time every month (every Wednesday, every third week of the month, etc.). Do not write consistently for a few months, and then all of a sudden stop contributing because you see an increase in cases. Once you stop posting new content, any leads you were getting from your blog will dissipate and generating the same response to your blog again will oftentimes take much more effort than before. Oftentimes, when attorneys feel they will not be able to devote the necessary time and consistency to a blog, they will instead contract an agency to blog, post and update it for them.
For more information on blogging, read our articles "5 Blogging Mistakes and How to Fix Them" and "What You Need to Know About SEO." If you are interested in increasing the number of visitors to your blog, or need help getting started in creating a blog, contact PR4Lawyers at 866-PR4Lawyers or email us at info@PR4Lawyers.com.