PR4Lawyers provides content creation services to help you send e-newsletters to your clients. This content has been developed by attorneys for attorneys and can be supplemented with your own legal articles. By using our content, we are able to deploy a customized monthly e-newsletter for your law firm for only $500 per issue. This is a fraction of our regular fees for completely customized products and includes 2 articles from our content library.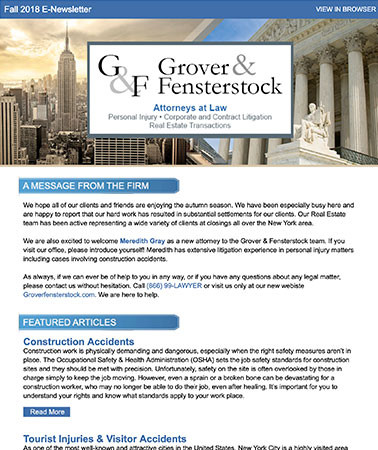 Grover Fensterstock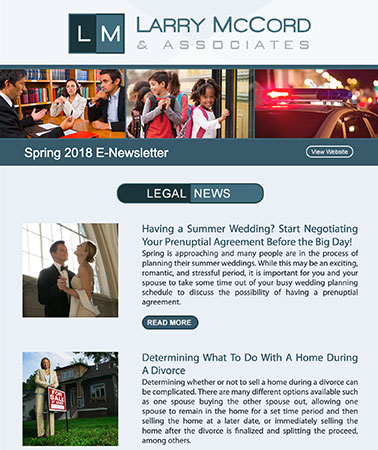 Larry McCord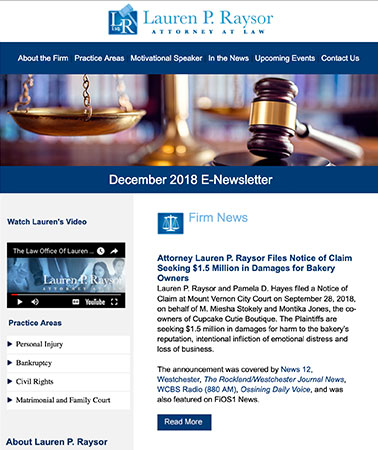 Lauren Raysor
Looking for a customized design, unique to your firm?
Click here for samples of our custom e-newsletter designs.