By John Zaher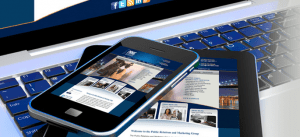 Anyone can create a blog but at the end of the day, the question is whether or not your blog is getting results and generating leads for your law firm. If the answer is no, you may be committing one of the following blogging sins. This article will provide an overview of five common mistakes businesses and law firms make when blogging, including not understanding their target audience, not providing any contact information, inconsistent updating, bad writing and not including multimedia.
1. Not Understanding Your Target Audience — One of the most common blogging mistakes is when a firm doesn't understand the needs of its audience. The key to successful blogging is focusing every post on what your prospective clients would find most valuable or interesting. Readers are looking for information and news that can directly benefit them. Readers are also looking for personality, and blogs (whether ghost-written or written by the attorney) should be professional, but with a personal voice. Law firms should place an emphasis on creating interesting, helpful and engaging content rather than pure self-promotion.
2. No Contact Information — Without clearly displayed contact information, your law firms can miss out on a number of leads and potential clients. Ensure your contact information is clearly displayed and include your firm's name, address, phone number and an email address. Also, don't forget to complete the "About Page" of your blog with a well-written, concise description of your firm. This way, readers can easily find out more information about your firm and contact you, should they have any questions.
3. Inconsistency — Perhaps the biggest mistake that bloggers can make is inconsistency. If a reader stumbles upon your blog and sees that it hasn't been updated in a month or two, they won't be likely to give it any credibility. This is a sure way to lose potential leads. By establishing a publication schedule, whether it be twice a week or weekly, it's far more likely that your blog will be successful. Updating your blog with strong, well-written posts on a consistent basis will drive high-quality traffic to your site.
4. Bad Writing — If your blog is riddled with typos and bad grammar, it will reflect poorly on your firm. Poorly written articles will turn off readers and discourage them from reading future entries or contacting your firm. Writing concisely, using spell-check and taking the time to proofread your writing can go a long way. Also, it's essential to fully research any facts that you may not be sure about to prevent inaccurate or misleading information from being published, especially when it relates to legal content.
5. No Images or Videos — Whenever possible, include some kind of multimedia with your blog entries. Even if your content is strong, it's important to include some kind of visual or audio element to supplement the text. Readers are very responsive to articles that include photos, videos, graphs, charts, podcasts and so on. Also, having an image or video helps draw people in and make the post more eye-catching.
For more information, please contact PR4Lawyers at 1-866-PR4Lawyers or johnzaher@pr4lawyers.com. You can also visit our blog for more valuable articles, advertising spotlights and more.