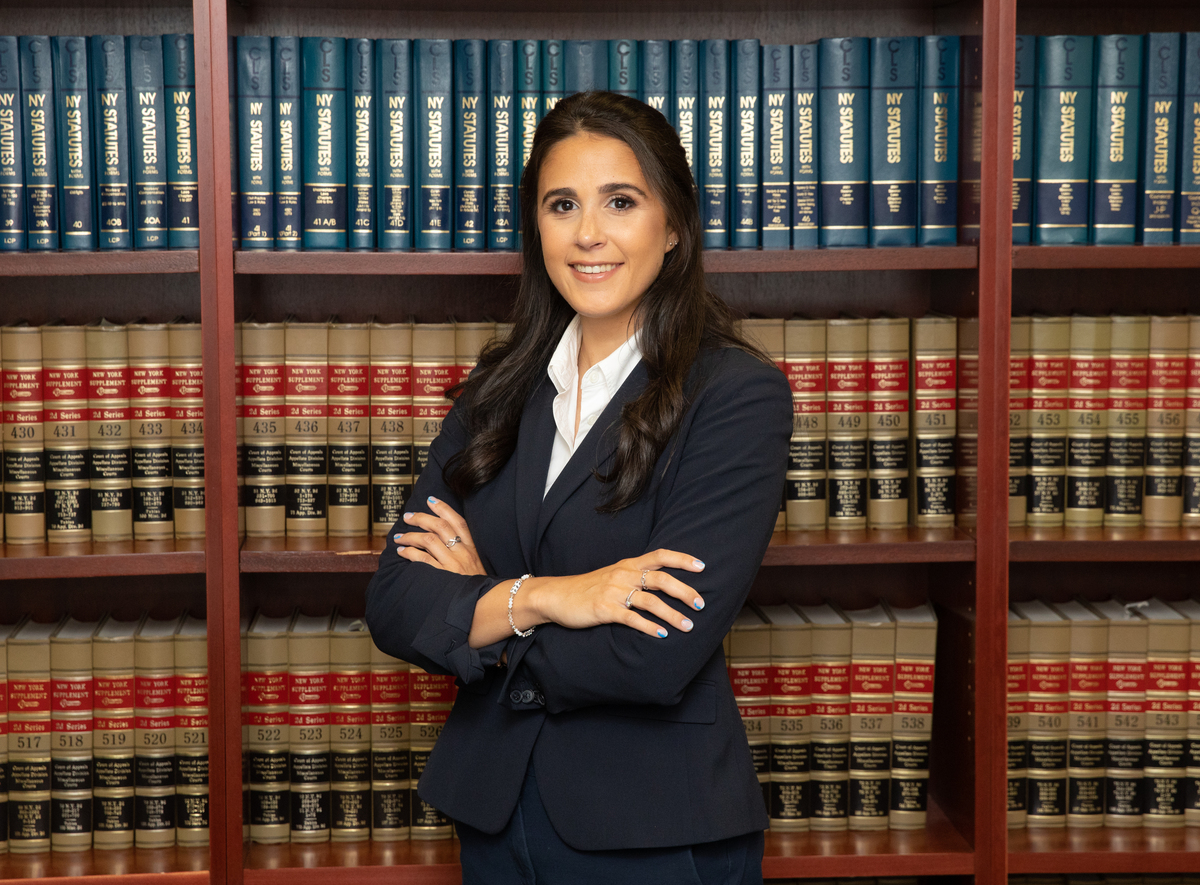 MASSAPEQUA, NY — The NHG Law Group has announced that Victoria Spagnolo has joined the firm as an Associate. She will be involved with the firm's employment law litigation practice, including state and federal wage and hour disputes and wrongful termination based on violations of the Americans with Disabilities Act (ADA). She will also assist with the firm's personal injury claims.
Prior to joining the firm, Ms. Spagnolo attended Northeastern University School of Law (NUSL) in Boston, Massachusetts. While attending law school, she volunteered her time and performed internships representing and advocating for immigrants and indigent clients. She enrolled in NUSL's Co-Operative Program, which included internships with Latino Justice PRLDEF, Brooklyn Defender Services, the New York Immigrant Family Unity Project (NYIFUP), and the law firm Fragomen, Del Rey, Bernsen & Loewy in New York City, among others.
Ms. Spagnolo is admitted to practice law in the state of New York and before the United States District Court for the Eastern and Southern Districts of New York. She is proficient in Spanish and is a member of the Hispanic Bar Association and the Nassau County Bar Association.
She earned a Bachelor of Science degree in Criminal Justice and Hispanic Studies (summa cum laude) from the University of Scranton and a Juris Doctor from the Northeastern University School of Law.
Ms. Spagnolo resides in Long Beach.
"We welcome Victoria to the firm," said Neil H. Greenberg, Principal/Founder, The NHG Law Group. "Her experience and passion for serving the Latino community promises to be a tremendous asset to the firm and its clients, which are often taken advantage of, and the subject of discrimination, by employers."
For more information, call (516) 228-5100 or visit www.nhglaw.com.
###
* Photo is attached.
About The NHG Law Group
Located in Massapequa, New York, The NHG Law Group concentrates its practice in employment law. Among the firm's focus areas are overtime pay, minimum wage violations, commission disputes, wrongful terminations, non-compete agreements, wrongful deductions, record keeping requirements, equity compensation, workplace accidents and prevailing wages. Principal/Founder Neil H. Greenberg, Esq., together with his legal team and national affiliates, is committed and devoted to each and every client. To make this possible, the firm takes on fewer cases, and devotes more effort and time to each individual case than many larger-sized law firms in their practice areas. For more information, call (516) 228-5100 or visit https://www.nhglaw.com.