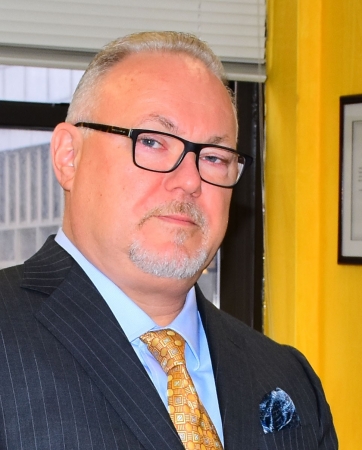 New York, New York — After campaigning on the promise to round up and deport the 11 million non-citizens covered under Deferred Action for Childhood Arrivals (DACA) living in the United States, President Donald J. Trump announced today that he has endorsed a deal with Congressional Republicans and Democrats to provide those non-citizens known as "Dreamers" a pathway to citizenship. Kerry Bretz, Partner, Bretz & Coven, LLP, says the president's reversal on his immigration stance is welcome and will allow non-citizens who came to the United States as children to live and work in the U.S.
President Trump announced that he is backing an immigration deal that would codify the protections under DACA. This would prevent 700,000-800,000 young immigrants, known as "Dreamers," from being deported. However, as part of the deal, the president wants Congress to provide funding for the wall to be built along the U.S.-Mexico border, end "chain migration" — which allows those to enter the country because their relatives reside in the U.S. — and cancel the diversity visa lottery program. The announcement preceded a decision from a federal judge in San Francisco to block the Trump administration from ending DACA.
"I am pleased to see President Trump change his mind on DACA," Mr. Bretz says. "If the president holds true to his decision about DACA, Dreamers may be able to continue to live and work in this country without fear. However, lack of agreement on the other issues — the border wall and ending 'chain migration' and the diversity visa lottery — might sink the deal."
For more information, call (212) 267-2555 or visit www.bretzlaw.com.
###
About Bretz & Coven, LLP
Bretz & Coven, LLP is an immigration law firm located in New York, New York and Clark, New Jersey. The firm serves clients in and around the tri-state area, including Brooklyn, New York City, the Bronx, Queens, Kings County and Richmond County. Its team of dedicated attorneys is known for taking on cases that other lawyers turn down. Bretz & Coven assists individuals and their families understand the process of obtaining citizenship, New York residency or a green card and offer them a full range of options, including adjustment of status, asylum, available types of visas, waivers, removal defense and special programs and treaties. The attorneys can also help immigrants avoid deportation. For more information, call (212) 267-2555 or visit www.bretzlaw.com.