RIVERHEAD, NEW YORK — Katerina Grinko, Attorney, Twomey Latham, Shea, Kelley, Dubin & Quartararo, LLP, says the President's proclamation suspending the entry of certain foreigners into the United States is yet another unfortunate outcome of the 2019 Novel Coronavirus.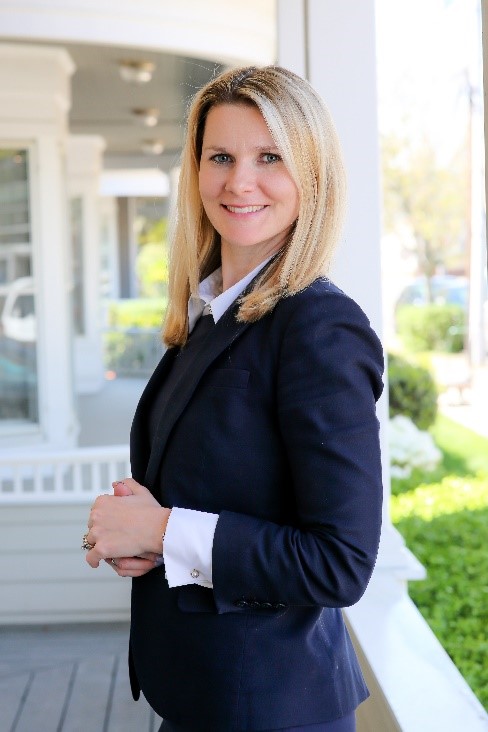 Katerina Grinko
On April 22, President Donald J. Trump signed a Proclamation suspending the entry of foreign-born nationals on immigrant visas for 60 days, effective April 23. President Trump said the purpose of the temporary suspension is to ensure that out-of-work Americans regain employment opportunities that were lost during the coronavirus pandemic. He added that the restrictions can be modified or extended if necessary.
"It is no secret that the Trump administration has made it its top priority to keep as many immigrants as possible from entering the U.S.," Ms. Grinko says. "The ongoing pandemic unfortunately provides room to further expand this political tactic."
Despite the suspensions, there are some exceptions. Healthcare workers and their immediate family members will be allowed into the country, as well as spouses and minor children of U.S. citizens. The restrictions also do not apply to the following individuals:
those with a valid travel permit
those with already approved green cards
foreign investors
those with valid temporary nonimmigrant visas, such as tourist, student or temporary employment visas
those seeking asylum, refugee status, withholding of removal or protection under the Convention Against Torture
For those who are currently in the country and are awaiting interviews for asylum, adjustment of status, and naturalizations, as well as biometric appointments or oath ceremonies, these interviews have been cancelled and will be automatically rescheduled by the U.S. Citizenship and Immigration Services (USCIS). The USCIS field offices temporary suspended all in-person services through June 4. Further, all Immigration Court hearings for non-detained cases have been postponed until May 15.
"All applicants will be receiving new notices in the mail," Ms. Grinko says. "It is important to closely monitor your mail within the next few weeks. If you do not receive a new notice from either USCIS or Immigration Court within the next two to four weeks, you should contact your immigration attorney so that he or she can follow up with the proper institution."
For more information, call (631) 727-2180 or visit www.suffolklaw.com.
###
* Photo of Ms. Grinko is attached.
About Twomey Latham
Twomey Latham, Shea, Kelley, Dubin & Quartararo, LLP is a full-service law firm with a 65-person staff with over 30 attorneys, paralegals and legal assistants in five offices across Long Island. The firm's practice areas include Business and Corporate Law, Labor and Employment, Insurance, Banking, Commercial Litigation, Taxation, Trademark and Copyright, Environmental Law, Real Estate Development and Transactions, Construction, Land Use and Zoning, Municipal Law, Personal Injury, Immigration, Arts and Entertainment, Wills Trusts and Estates, Estate Litigation, Elder Law, Family and Matrimonial Law, and Not-For-Profit Law.