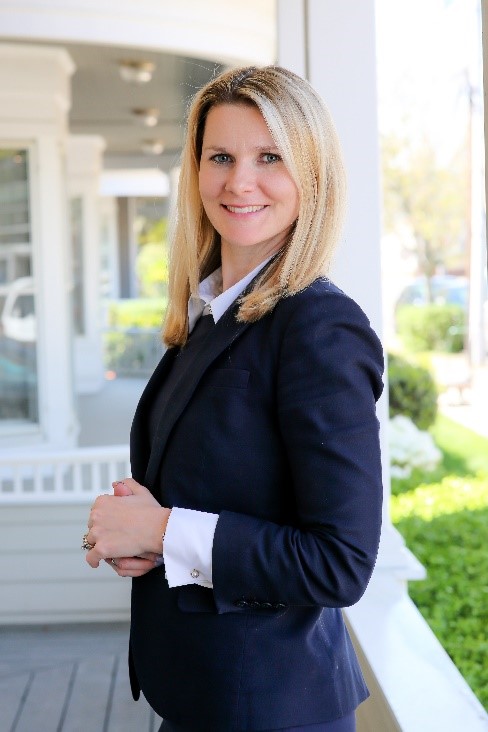 RIVERHEAD, NEW YORK — Katerina Grinko, Attorney, Twomey Latham, Shea, Kelley, Dubin & Quartararo, LLP, says President Joe Biden's plan to reverse the previous administration's immigration policy will remove undue burdens placed on foreign nationals associated with obtaining green cards and becoming U.S. citizens.
On February 2, President Biden signed six executive orders in an effort to reform the nation's immigration system. This included reversing former President Trump's policies regarding asylum seekers, reuniting migrant children with their families by undoing the 2018 "zero tolerance" policy and creating a family reunification task force to be headed up by Alejandro Mayorkas, who was confirmed as the Secretary for Homeland Security the same day.
President Biden is also working towards scrapping the Migrant Protection Protocols, also known as the "Remain in Mexico" policy, which kept asylum seekers at the Mexican border while waiting for their cases to be heard at U.S. Immigration Court. He is also looking to get rid of the Trump administration's "public charge rule," which made it difficult for undocumented immigrants to obtain green cards if they were receiving government assistance.
While Ms. Grinko was glad to see the Biden administration take swift action to undo the barriers to citizenship, she says more needs to be done. "The biggest hope lies in opening a path to legalization for those noncitizens who live in the U.S. for many years, pay taxes and have no criminal history, such as Dreamers, those under Temporary Protection Status and immigrant farmworkers," she says. "There is also a strong need to reduce the current substantial visa backlogs and delays. With immigration courts resuming their caseloads, and more assistance for asylum seekers and other vulnerable populations, there is certainly very much to be excited about."
Ms. Grinko has a general practice with a focus on immigration, real estate, landlord-tenant, zoning and general business matters. She is a Member of the Suffolk County Bar and American Immigration Lawyers Associations. She represents children picked up at the border on a pro bono basis through her work with the KIND (Kids in Need of Defense) organization.
For more information, call (631) 727-2180 or visit www.suffolklaw.com.
###
About Twomey Latham
Twomey Latham, Shea, Kelley, Dubin & Quartararo, LLP is a full-service law firm with a 65-person staff with over 30 attorneys, paralegals and legal assistants in five offices across Long Island. The firm's practice areas include Business and Corporate Law, Labor and Employment, Insurance, Banking, Commercial Litigation, Taxation, Trademark and Copyright, Environmental Law, Real Estate Development and Transactions, Construction, Land Use and Zoning, Municipal Law, Personal Injury, Immigration, Arts and Entertainment, Wills Trusts and Estates, Estate Litigation, Elder Law, Family and Matrimonial Law, and Not-For-Profit Law.