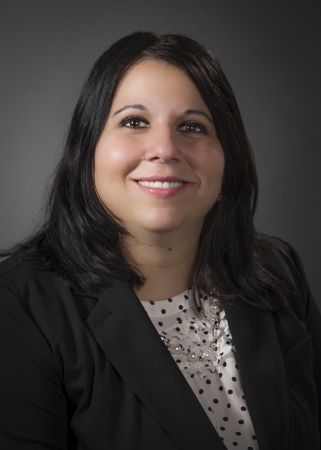 UNIONDALE, NEW YORK — Sahn Ward Coschignano, PLLC has announced that the Firm has promoted Elaine M. Colavito to Partner. Ms. Colavito concentrates her practice in matrimonial and family law, civil litigation and commercial transactions.
Ms. Colavito is President-elect of the Nassau County Women's Bar Association. She joined the organization in 2012 as a Member of its Board of Directors and also served as its Treasurer and Vice President. In 2013, she received the group's Bessie Ray Geffner, Esq. Memorial Award for her demonstrated interest in improving the justice system, professionalism of the bar and service to the community at large.
From 2014 to 2017, she was named to Super Lawyers' "Rising Stars" list in the area of Family Law, and was among the 2015 Super Lawyers "Top Women Lawyers in New York." In 2017, she was named a Trailblazer in Divorce and Trusts and Estates by The National Law Journal and received the Top 50 Women in Business and Leadership in Law awards from Long Island Business News.
She currently writes a monthly column for The Suffolk Lawyer, a publication of the Suffolk County Bar Association, titled "Bench Briefs." She is also the author of an article entitled "Social Networking Sites and the Right to Privacy: Kathleen Romano v. Steelcase and Educational Institutional Cooperative Services, Inc., Index No. 2233/06" that appeared in the Winter 2011 edition of the Medicine and Law Committee Newsletter, a publication of the American Bar Association. She has also lectured before the NYSBA Young Lawyers section.
Ms. Colavito is admitted to practice in the state of New York and before the U.S. Supreme Court. In addition to serving with the Nassau County Women's Bar Association, she is a member of the Suffolk County Bar Association, the Nassau County Bar Association and the Nassau County Columbian Lawyers. She graduated summa cum laude from the State University of New York at Stony Brook and magna cum laude from Touro College Jacob D. Fuchsberg Law Center.
Ms. Colavito is a resident of Brentwood.
"I am pleased to be named Partner with the Firm," Ms. Colavito said. "It has been a great experience for me to be a part of a Firm that recognizes its attorneys for their hard work but also understands the importance of work-life balance."
"We congratulate Ms. Colavito and recognize her leadership, expertise and service to the Bar and the community," said Michael H. Sahn, Managing Partner, Sahn Ward Coschignano, PLLC. "She is an important part of our Firm's ability to serve our clients."
For more information, call (516) 228-1300 or visit www.swc-law.com.