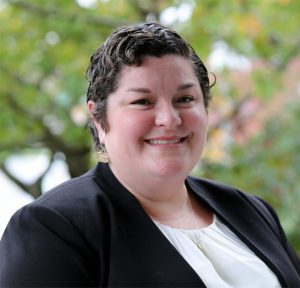 RIVERHEAD, NEW YORK — Twomey, Latham, Shea, Kelley, Dubin & Quartararo, LLP ("Twomey Latham" or "The Firm") has announced that Martha Reichert has joined the Firm as an Associate.
Ms. Reichert concentrates her practice in real estate and land use. She has extensive experience appearing before municipal and regulatory boards throughout eastern Long Island. Prior to joining the Firm, she had her own practice, the Law Office of Martha F. Reichert, in Hampton Bays. She appeared and represented clients before the Town of East Hampton, the Villages of East Hampton, Sagaponack and North Haven, the New York State Department of Environmental Conservation, the U.S. Army Corps of Engineers and the Suffolk County Department of Health Services. Before forming her own practice, she was Assistant Town Attorney for the Town of Southampton.
Ms. Reichert is a member of the New York State and Suffolk County Bar Associations. She is admitted to practice in the state of New York and before all state courts. In addition, she is Vice President of the Montauk Historical Society, a Member of the Hampton Bays Citizens Advisory Committee and a Co-Founder of the Montauk Community Garden.
A resident of Hampton Bays, Ms. Reichert grew up in Montauk, where her family owned a marina. "It should come as no surprise that my first word was 'fish,'" she said. "Like most people who fall in love with Montauk and the East End, I am drawn to the water and love nothing more than exploring Montauk's rugged coastline and the many trails running through its woods."
As a child, she would take rides with her father in his private plane before going to school. She remembered looking below and seeing the East End's natural beauty. "I believe that gave me a unique perspective on the vast expanses of farmland and forests that existed on the East End at that time and undoubtedly influenced my passions for land use, planning, and land conservation," she said.
Ms. Reichert earned her Bachelor's degree from Hunter College, where she graduated summa cum laude, and her Juris Doctor degree from Brooklyn Law School.
"I am very excited to join Twomey Latham," Ms. Reichert said. "The Firm has an excellent reputation and has expanded its practice throughout Long Island. I look forward to being part of that growth as we provide the best service to our clients."
"We are proud to welcome Martha to the Firm," said Stephen Latham, Senior Counsel, Twomey Latham. "The East End real estate market has really taken off this year, creating new opportunities for the Firm. Ms. Reichert's experience in dealing with municipalities and government agencies will be an asset to our land use and real estate practices."
For more information, call (631) 727-2180 or visit www.suffolklaw.com.
###
* Photo of Ms. Reichert is attached.
About Twomey Latham
Twomey, Latham, Shea, Kelley, Dubin & Quartararo, LLP is a full-service law firm with a 65-person staff with over 30 attorneys, paralegals and legal assistants in five offices across Long Island. The firm's practice areas include Business and Corporate Law, Labor and Employment, Insurance, Banking, Commercial Litigation, Taxation, Trademark and Copyright, Environmental Law, Real Estate Development and Transactions, Construction, Land Use and Zoning, Municipal Law, Personal Injury, Immigration, Arts and Entertainment, Wills Trusts and Estates, Estate Litigation, Elder Law, Family and Matrimonial Law, and Not-For-Profit Law.