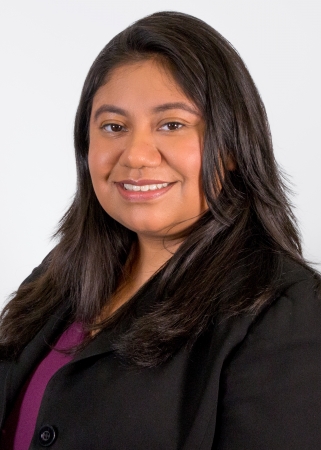 GARDEN CITY, NEW YORK — Montfort, Healy, McGuire & Salley LLP (MHMS) has announced that Jennifer J. Maldonado has joined the firm as an Associate. She will serve in the firm's Medical Malpractice Department. Prior to joining the firm, Ms. Maldonado worked for a respected medical malpractice defense firm in Manhattan.
Ms. Maldonado also served as an Assistant District Attorney with the Bronx County District Attorney's Office. During her time there, she prosecuted various crimes and gained valuable courtroom experience as she conducted numerous hearings and tried cases to verdict. She was also selected as a Team Leader of the Criminal Court Bureau, where she assigned lower-level misdemeanor cases to new Assistant District Attorneys and strategized with newer attorneys on how to effectively try cases.
Her legal experience also includes serving as a Judicial Intern for the Honorable Arthur D. Spatt and as a Legal Extern with the City of Long Beach Corporation Counsel's Office and the New York City Law Department.
Ms. Maldonado graduated from the University of Scranton with a Bachelor of Science in Political Science and Touro College Jacob D. Fuchsberg Law Center with a Juris Doctor. She currently resides in Long Beach.
"I am confident Ms. Maldonado will be a tremendous asset to our firm," said James M. Murphy, Managing Partner, MHMS. "She has extensive experience as a trial attorney, as well as experience working in medical malpractice defense law."
For more information, call (516) 747-4082 or visit www.mhms-law.com.
###
About Montfort, Healy, McGuire & Salley LLP
Based in Garden City, New York, Montfort, Healy, McGuire & Salley LLP provides businesses, hospitals, medical professionals, and insurance companies with knowledgeable legal advice about insurance defense, and personal injury issues. Since 1950, the firm has represented clients throughout New York City and Long Island in disputes related to hospital liability, medical malpractice, municipal law, premises liability, insurance coverage, motor vehicle claim defense, product liability and construction and industrial accident defense. The firm has received the AV Preeminent peer review-rated through Martindale-Hubbell and admission into the Martindale-Hubbell Bar Register of Preeminent Lawyers. For more information, call (516) 747-4082 or visit www.mhms-law.com.