Firm Opens Third Location, Which Will Provide Greater Access to NYC Immigrants Living Outside Manhattan
New York, New York — Bretz & Coven, LLP has announced that the firm has opened a new office in the Bronx, located at 2555 Grand Concourse. A grand opening and ribbon cutting ceremony were held on November 22. This is the firm's third location, with other offices in New York, New York, and Clark, New Jersey.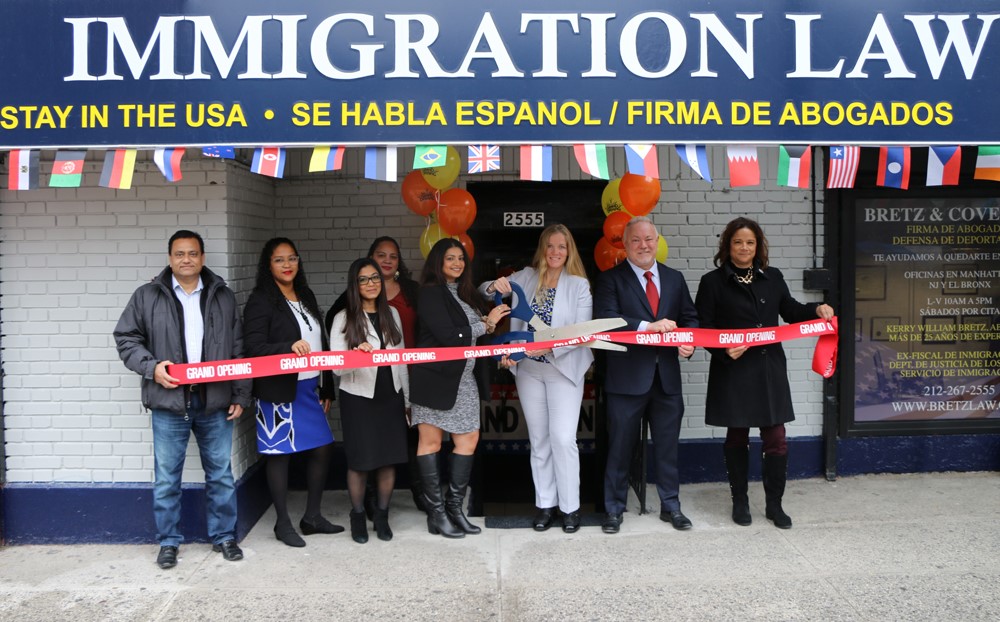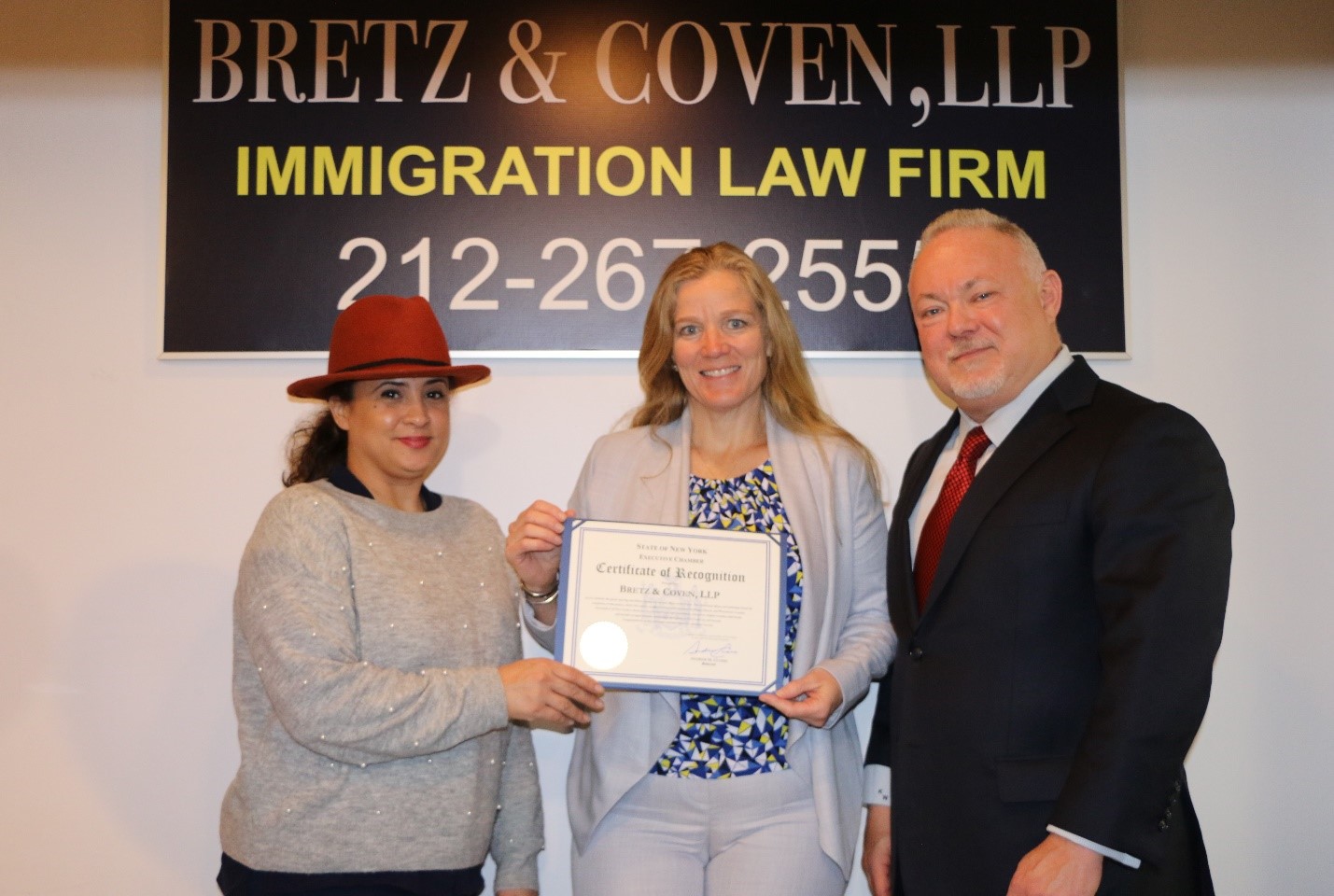 The new office will provide greater access to immigrants who live in New York City but outside Manhattan. The Bronx location can be accessed via bus through the BX1-LTD, BX1, BX2, BXM4, BX32, BX18, BX11 routes, and subway (D, B and 4 trains to Fordham Road Station).
The Bronx location also holds special meaning to Kerry Bretz, Partner, Bretz & Coven, LLP, having grown up in the area and attended Cardinal Spellman High School and Herbert H. Lehman College of the City University of New York. He is also involved at Bronx Judo and Martial Arts, a nonprofit martial arts studio where he teaches judo to local children.
"The new Bronx office will provide a more centralized location for the immigrant community who lives outside of Manhattan," said Mr. Bretz. "It will also allow us to expand our clientele to more non-citizens living in the Bronx — as well as New York City — who seek to obtain work visas or permanent residency."
For more information, call (212) 267-2555 or visit www.bretzlaw.com.
###
* Photos are attached.
About Bretz & Coven, LLP
Bretz & Coven, LLP is an immigration law firm located in New York, New York and Clark, New Jersey. The firm serves clients in and around the tri-state area, including Brooklyn, Manhattan, Staten Island, the Bronx, Queens, as well as Kings County and Richmond County. Its team of dedicated attorneys is known for taking on cases that other lawyers turn down. Bretz & Coven assists individuals and their families understand the process of obtaining citizenship, New York residency or a green card and offer them a full range of options, including adjustment of status, asylum, available types of visas, waivers, removal defense, and special programs and treaties. The attorneys can also help immigrants avoid deportation. For more information, call (212) 267-2555 or visit www.bretzlaw.com.