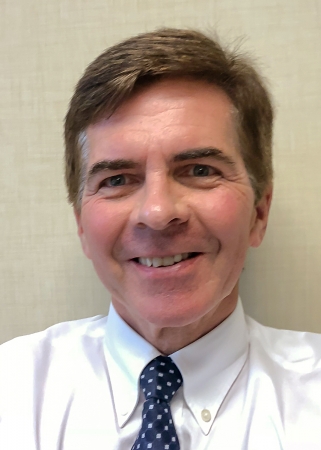 Law Firm Has a Long History with the Organization Which Can Be Traced Back to the Firm's Founder
GARDEN CITY, NEW YORK — Montfort, Healy, McGuire & Salley LLP (MHMS) has announced that James Michael Murphy, the Firm's Managing Partner, has been elected Chairman of the Nassau Suffolk Trial Lawyers Association. He is the sixth partner from the Firm to be elected to this position within the organization.
Montfort Healy has deep roots in the Nassau Suffolk Trial Lawyers Association. The association was founded in 1962 by Hy Herman, who served as its first Chairman, and Fredric Montfort, who founded the firm. The purpose of the organization has been to promote and foster collegiality between the judges and the attorneys who litigate cases in the Supreme Court of Nassau and Suffolk Counties. Since the organization's founding, six partners from MHMS have served as Chairman of the group.
Mr. Murphy concentrates his practice in the defense of personal injury matters, including negligence, products liability, municipal liability and has handled a wide range of matters, such as police liability, employment discrimination, contract actions, claims involving public utilities and insurance matters. He has taught an accredited Continuing Legal Education program at Hofstra Law School entitled "Liability Issues in Automobile Cases." In addition, he has frequently lectured before institutional clients and risk managers.
Mr. Murphy is admitted to practice in New York and Florida, and before the United States District Courts for the Southern, Eastern and Northern Districts of New York. He is a member of the New York State Bar Association, the Nassau County Bar Association and the Florida Bar. He is a graduate of the State University of New York at Oswego (cum laude) and Albany Law School of Union University (cum laude).
"It is an honor to be selected to lead an organization with such a long history of serving Long Island's legal community," Mr. Murphy said. "I look forward to working with my colleagues and members of the judiciary to support and fulfill its mission."
For more information, call (516) 747-4082 or visit www.mhms-law.com.
###
* Photo of Mr. Murphy is attached.
About Montfort, Healy, McGuire & Salley LLP
Based in Garden City, New York, Montfort, Healy, McGuire & Salley LLP provides businesses, hospitals, medical professionals, and insurance companies with knowledgeable legal advice about insurance defense, and personal injury issues. Since 1950, the firm has represented clients throughout New York City and Long Island in disputes related to hospital liability, medical malpractice, municipal law, premises liability, insurance coverage, motor vehicle claim defense, product liability and construction and industrial accident defense. The firm has received the AV Preeminent peer-review rating through Martindale-Hubbell and admission into the Martindale-Hubbell Bar Register of Preeminent Lawyers. For more information, call (516) 747-4082 or visit www.mhms-law.com.